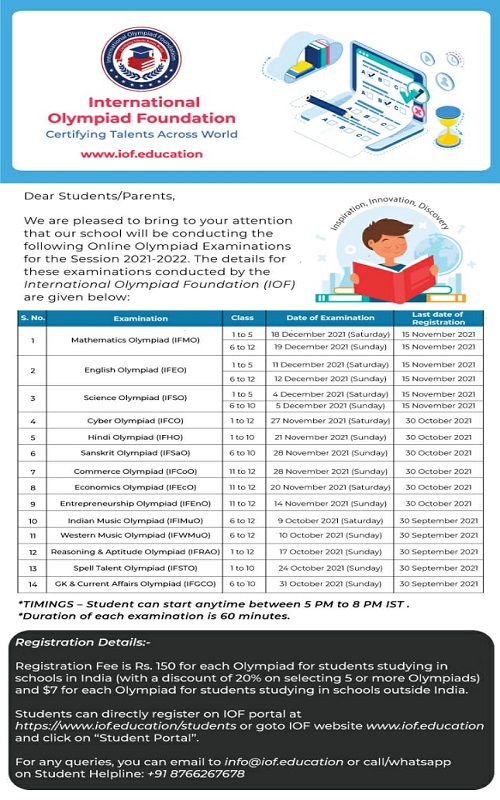 INTERNATIONAL OLYMPAID FOUNDATION 2021
We are pleased to bring your attention that our school will be conducting the Online Olympiad Examinations for the session 2021-22. The details for these examinations conducted by the International Olympiad Foundation(IOF) are given in the notice. Registration Fees is Rs. 150 for each exam( with a discount of 20% on selecting 5 or more Olympiads). Students can directly register on IOF portal at https://www.iof.education/students
---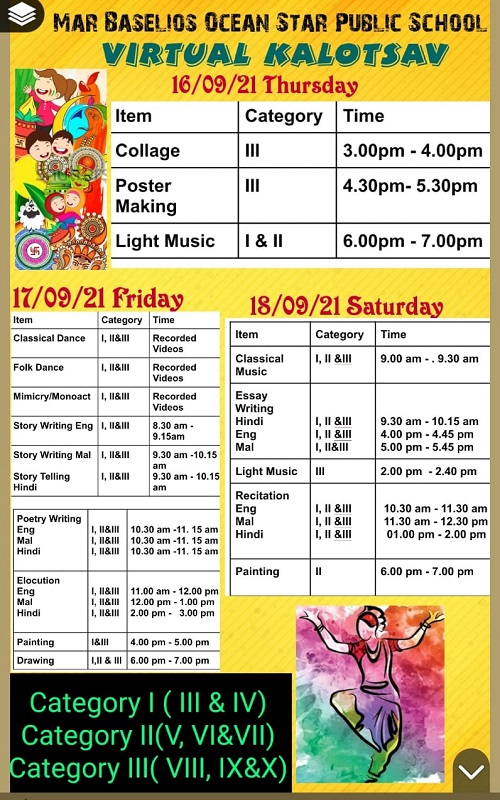 MBOS VIRTUAL KALOTSAV 2021
Virtual School Kalotsav will be conducted from 16th to 18th Sep 2021. Students can participate in any four items given in the notice.
---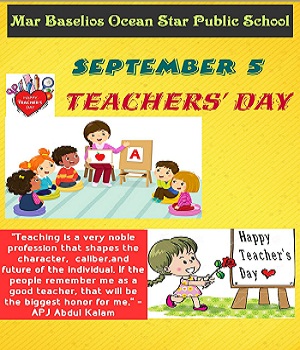 MBOS TEACHER'S DAY 2021
MBOS has decided to celebrate Teacher's Day on sept 5th 2021. Students can take part in various activities like poster making, speech, skit ,reciting poem etc and send their videos.
---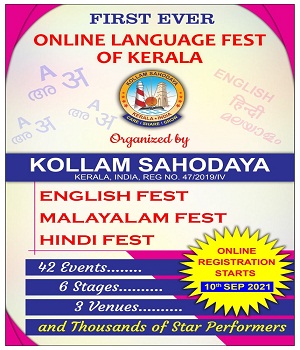 KOLLAM SAHODAYA ONLINE LANGUAGE FEST 2021
kOLLAM SAHODAYA is conducting online language fest in English, Hindi and Malayalam languages on sept 24th . Online registration starts on 10th september.
---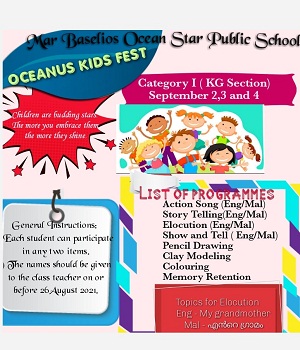 OCEANUS KIDS FEST 2021-2022
Oceanus Kids Fest will be conducted for category I (KG Section) and category II(Std I and II) on September 2nd,3rd and 4th.
---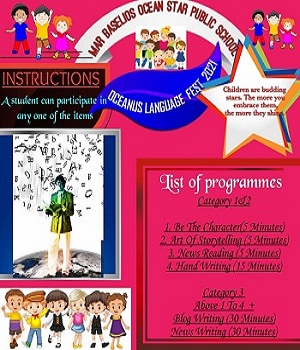 OCEANUS LANGUAGE FEST 2021-2022
Oceanus Language Fest will be conducted on 26th, 27th and 28th August through Google meet platform for different categories.
---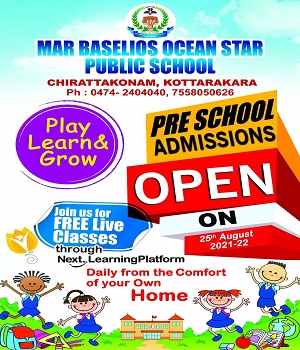 PRE SCHOOL ADMISSIONS OPEN ON 25TH AUG 2021- 2022
Free online Play School opens on 25th August 2021 . Admission Registration started.
---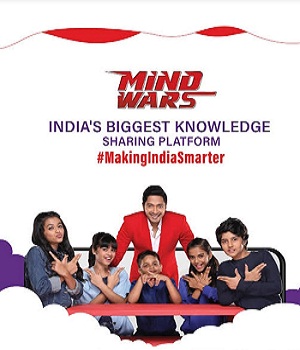 MIND WARS - India's largest knowledge platform for students
For the first time ever, Mind Wars has come up with a quiz specifically for your city. Only the students from Kollam can participate in the quiz and get a chance to win amazing prizes. Students of class 4th to 10th can participate in the quiz .
---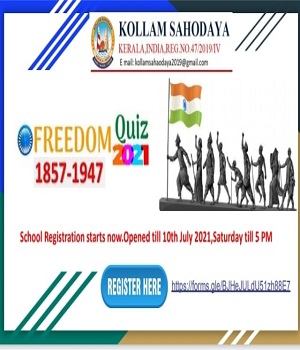 FREEDOM QUIZ 2021 (KOLLAM SAHODAYA)
SAHODAYA Kollam is conducting Freedom Quiz 2021 . Registration on 14th August Due date : 10th july 2021, 5 PM
---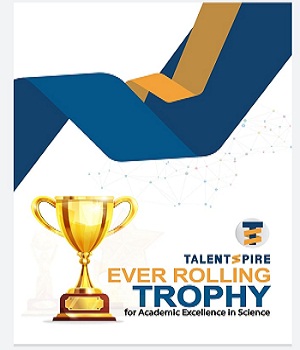 TALENTSPIRE EVER ROLLING TROPHY ( for Academic Excellence in Science)
Talentspire Ever-rolling Trophy for Academic Excellence in Science will be awarded solely based on the composite score of the students participating from the school in Talentspire Science Scholarship Examination 2021. The Trophy will be for the school in the first position, and for schools in second and third positions, corresponding awards will be given.
---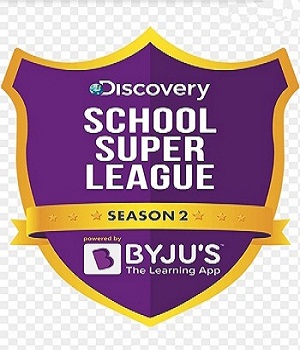 Discovery School Super League 2021
We are pleased to inform you that our school MBOS is participating in Discovery School Super League this year. DSSL is a National Level Quiz Contest for students between class 3 to Class 10. We request all parents to encourage their wards to participate in this prestigious contest.
---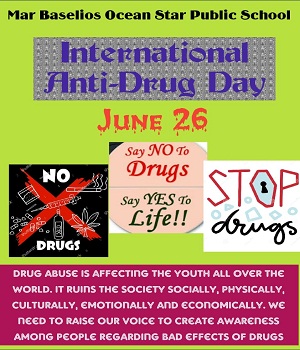 International Anti-Drug Day
Dear Parents and Students, We are observing International Anti- drug day differently as a three days programme from Monday 28th to Wednesday 30th June .
---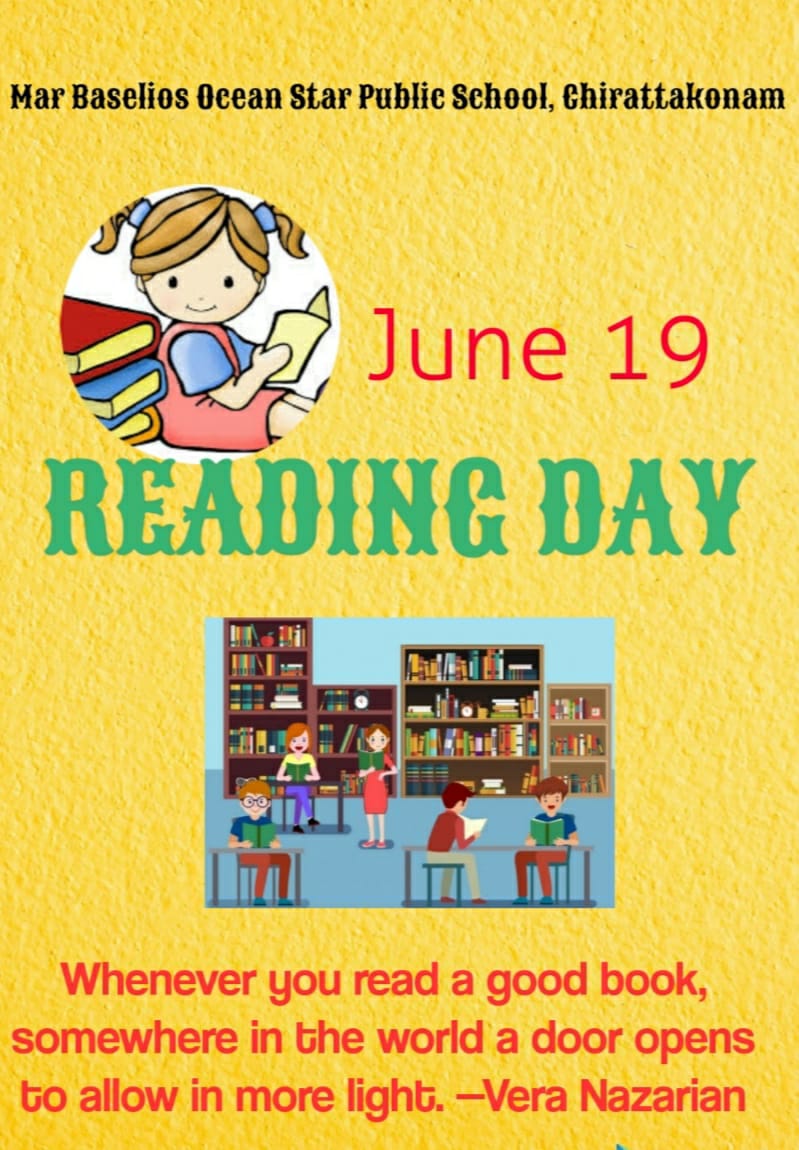 READING DAY
M.B.O.S will celebrate Reading day on June 19th by giving online activities and competitions for students to spread the message of " Read and Grow" for all the citizens of the country. Students can actively participate in making posters, delivering speech and drawing competition as the part of Reading day programme.
---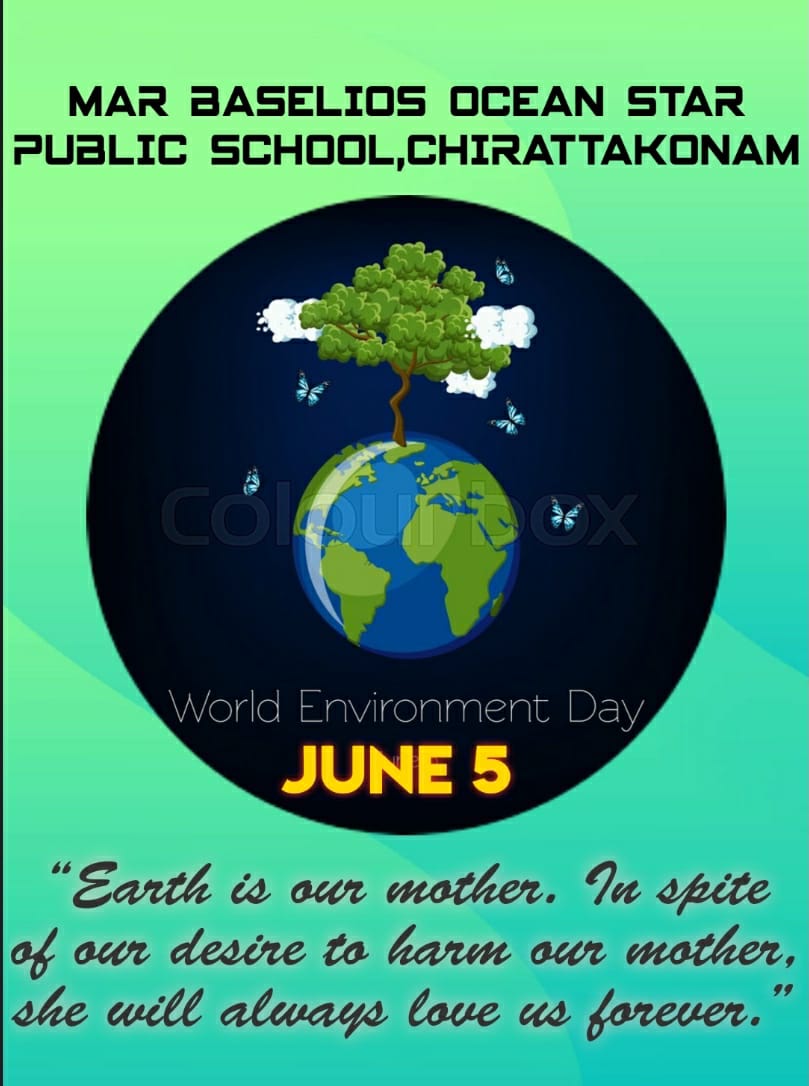 WORLD ENVIRONMENT DAY
It is pleasure to announce that M.B.O.S will celebrate The World Environment Day on 17th June 2021 to make the students aware towards nurturing of Environment . Students can take part in various activities like making poster , delivering speech, planting saplings as the part of environment day programme.
---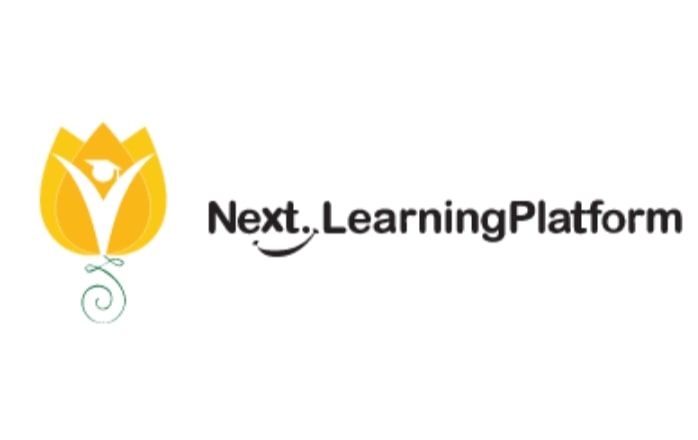 Learning Management System (LMS)
Our School launched a new learning management system through Next learning platform.
---
Smart : Energy Programme
Smart : Energy Programme by State Govt. Energy Management Centre and DPI Quiz and Painting Competition on December 2020.
---
Counselling Class
Time : 10.00 am to 1.00 pm Guest : Fr. Thomas Poovannal Topic : Exam Preparation
---
Sadgamaya
Under the guidance of Dr. Suresh (Homeo Dispensary, Thalachira) Vettikavala Grama Panchayath will host the COVID - 19 awareness programme and distribute Homeo Tablets. Inauguration : Adv. D. Sajayakumar (President Vettikkavala Grama Panchayath) Chief Guest : Dr. Suresh (Incharge Homeo Dispensary, Thalachira)
---
VIRTUAL KIDS FEST
Virtual Kids Fest for L.K.G and U.K.G Students will be held on 16th and 17th Jan 2021 under the leadership of Sahodaya.
---
In service Training Programme
CBSE Training Programmes will be conducted for all teachers on various topics under the leadership of Sahodaya which will start on 8th JUNE 2021.
---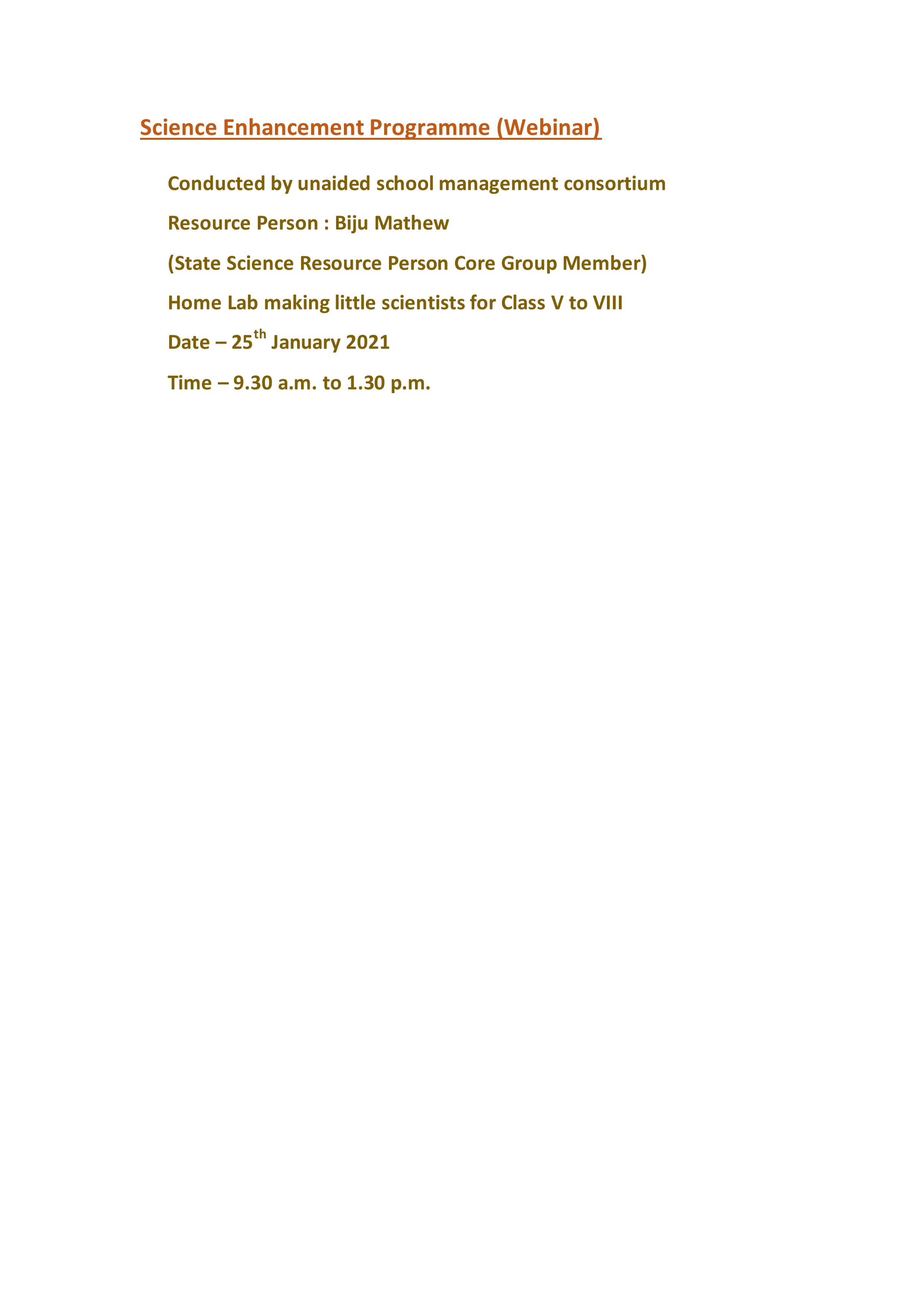 Science Enhancement Programme (Webinar)
A webinar on "Home Lab making little scientists" for Class V to VIII will be conducted on 25th Jan 2021 which will be led by the State Science Resource Person Mr. Biju Mathew.
---